In January 2014, one-time neighbors Devin Hollister and Antony D'Avirro departed from the Berkeley marina aboard a 40 ft sailboat endearingly named The Beloved Stranger. Two thousand miles later, they played their first gig at an Italian restaurant on the shores of the Gulf of Tehuantepec in southern Mexico, debuting roughly-harmonized tales of maritime adventure. Now bound by the sea, the two had sealed a musical partnership that would soon become Pistachio.  
  
Fast forward to the fall of 2014, when a meeting of old friends at a party brought together bassist Devin Hollister and drummer Zach Briefer.  They quickly hit it off and, after bringing in Antony on guitar, set to work building on material from The Beloved Stranger.  
  
Their early rehearsals solidified a sound built from rich harmonies, funky rhythms, and improvisation. By the end of 2014, the band set to work capturing this period on what would become their first release, Tehuantepec.  Described as, "a soundtrack for those breezy days and warm afternoons," Tehuantepec laid the foundation for the band to begin a full-time touring schedule and dig deeper into the sound they had discovered. 
  
In the summer of 2015 the band hit the road and began their first major tour of the West.  Spanning nearly 9,000 miles, 40 shows, and 9 states, Pistachio found their home playing for audiences both young and old, spending their nights camped out in National Forests, and delighting in the absurd experiences along the way. 
  
Months of traveling and hundreds of shows later, the band had a new slate of material and in the winter of 2015, set to work recording what would become their first full-length album, Explorer.   Spending over a month in the heart of the Chiricahua Mountains of Southeastern Arizona, this period offered the band ample time for reflection and collaboration as they laid down the songs tested on the road. 
  
Explorer marks the beginning of a new phase for Pistachio, rooted in a shared history of travel, friendship, and experience.  Pistachio continues to tour the country sharing their music with audiences far and wide, and garnering inspiration from their nomadic lifestyle along the way.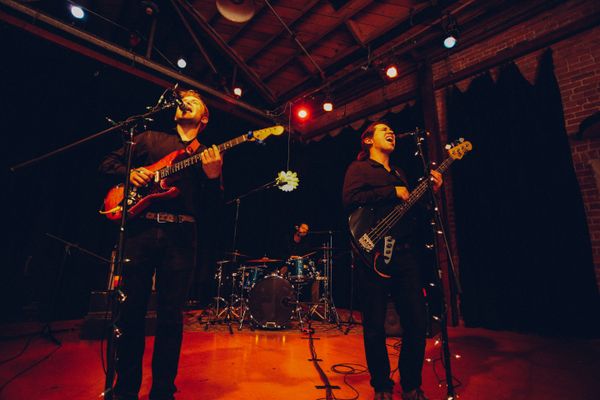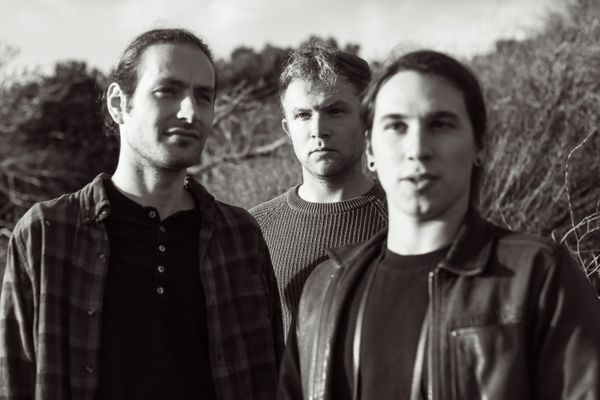 "Pistachio managed to elicit a tight yet seemingly free-form experience in the intimate setting, switching seamlessly between genres to keep the audience guessing and their bodies moving."
- PCC Courier
"Pistachio filled Monte Vista Lounge with upbeat and welcoming melodies in which you could not help but move your feet to." 
"If you can't tell the difference between dance music and music that you can dance to, Pistachio will be happy to give you a quick lesson on the contrasts between the two." 
- Moab Sun News 
"A funk-fueled trio with energy to spare, headliners Pistachio always provide nutty fun for their audiences." 
- Do The Bay 

"The Berkeley-based trio Pistachio...garnered lots of positive buzz for their suave, smooth style, combining hints of reggae and funk to create catchy rock tunes." 
- Daily Cal 
"Though both Devin and Antony both had experience playing in punk and ska bands in their youth, the song writing on Tehuantepec EP sounds much closer to bands like Vampire Weekend or Dr. Dog." 
- Surviving the Golden Age
Antony D'Avirro - Guitar and Vocals
Devin Hollister - Bass and Vocals
Zach Briefer - Drums and Vocals